Quick Milk is the right choice for those who do not have to manage a heavy workflow and want to offer their customers a menu with the great coffee classics such as cappuccino and latte macchiato. Quick Milk is an intuitive milk system that is easy to use and maintain.
Pro Milk offers the automatic preparation of hot milk, cold milk and hot cream drinks by adjusting both the temperature and the frothing level. With the Pro Milk system it is easy to program drinks, carry out cleaning and no professional operator training is required.
Top Milk is the ideal solution for all locations with a high consumption of milk-based drinks who want to customise each recipe and offer a complete cafeteria menu. You can adjust the temperature and milk frothing level for each drink and even work with two different types of fresh milk at the same time.
NMS+ is Egro's most advanced milk system that guarantees the best results in the cup, especially when preparing frothed milk. For each type of drink, it offers the option of adjusting the temperature and frothing level of the milk and choosing between two different types of fresh milk.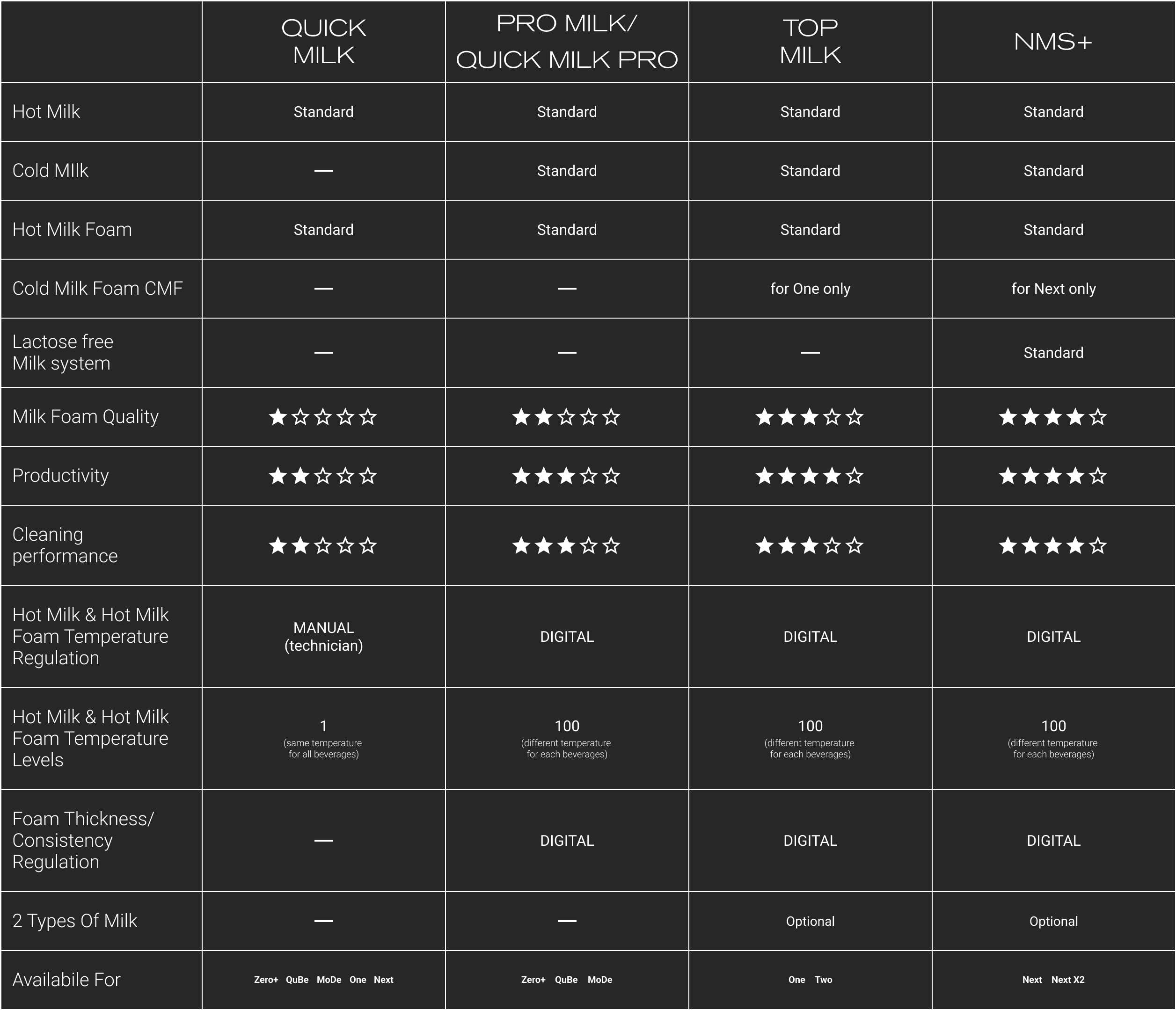 .container{ width:100%; overflow-x: auto; overflow-y:hidden; white-space: nowrap; -webkit-overflow-scrolling: touch; -ms-overflow-style: -ms-autohiding-scrollbar; } .container::-webkit-scrollbar{ height: 10px; } .container::-webkit-scrollbar-track{ background: #00000033 } .container::-webkit-scrollbar-thumb{ background: rgba(226, 68, 76, 1); border-radius: 20px; } .full-width-image { position: relative; left: 50%; margin-left: -46vw; padding:10px; } .full-width-image img { width: 100% max-width: 100vw; }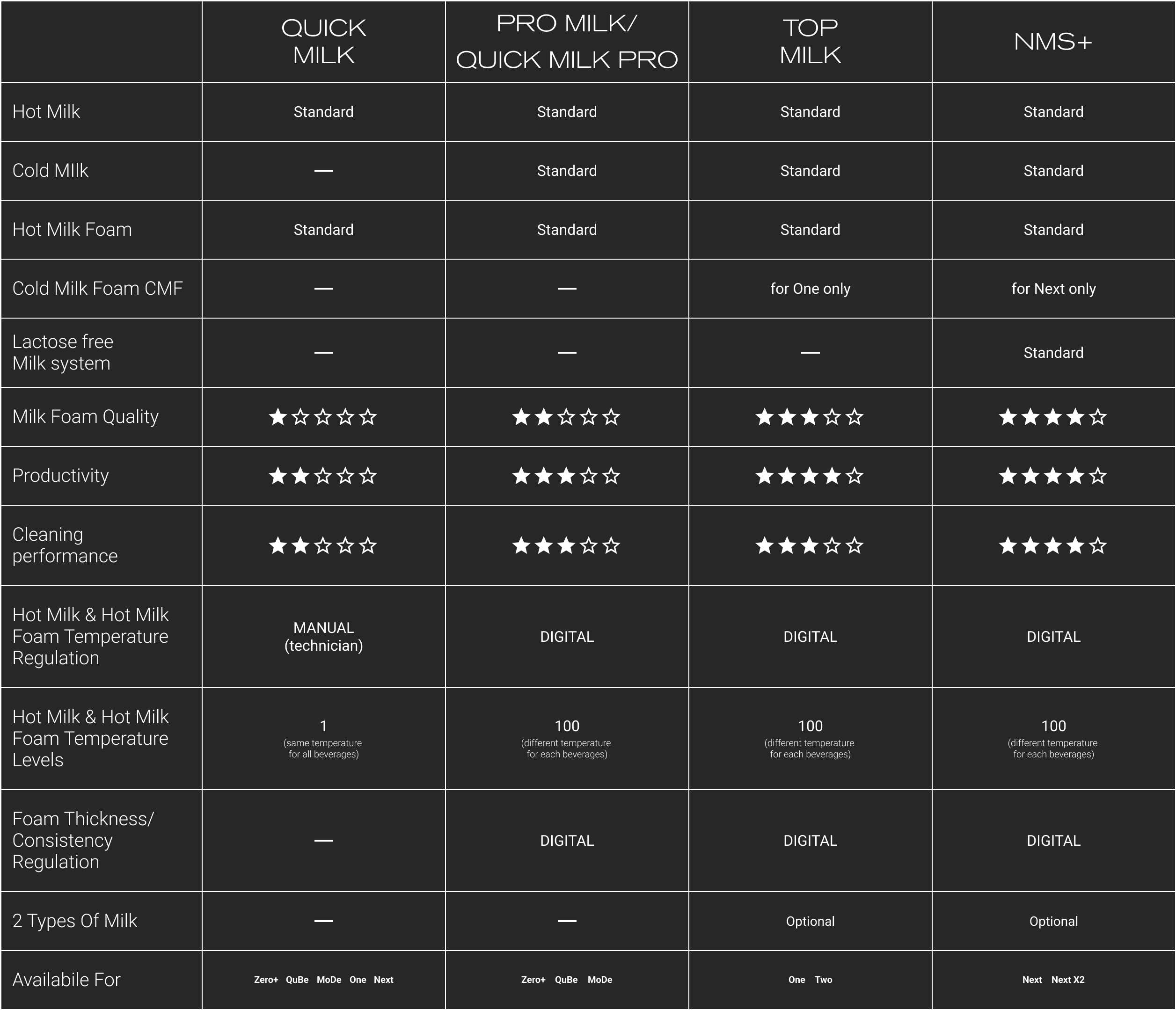 Find the right coffee machine for your business
Need help choosing? Answer some questions and find the right coffee machine for your business